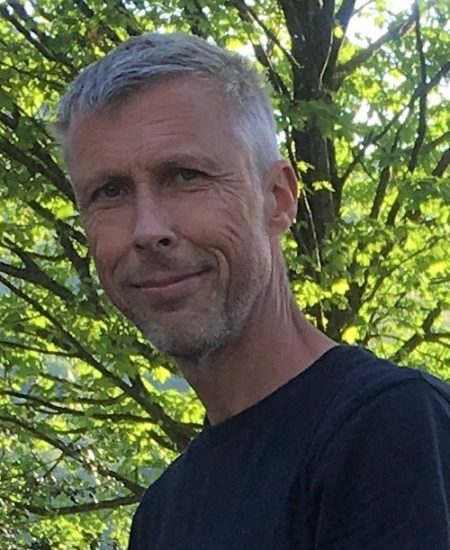 Dr Richard Bickers
BSc PhD MCIEEM
Principal Ecologist
richard.bickers@ueec.co.uk
01273 686766
Richard is a Principal Ecologist with over fourteen years of professional experience. He specialises in botanical survey and evaluation, including National Vegetation Classification and rare plant species. He has prepared a range of habitat creation, restoration and management plans for both the private and public sector.
In addition to botany, Richard's other specialism is breeding and wintering birds. He is also experienced in undertaking surveys and assessments for a number of other protected species and groups such as water voles, reptiles, amphibians and badgers.
In a past life, Richard was Head Gardener of Michelham Priory and took his passion for plants to a new level in 2007 when he completed his PhD in Plant Ecology at the University of Sussex. His thesis was "Population size, density and seed production in small scabious Scabiosa columbaria" He also has a First Class BSc degree in Natural Sciences with Biology.
Having worked as a Senior Ecologist since 2007, he has accumulated extensive experience conducting surveys, Habitat Condition Assessments and habitat creation, restoration and management on sites including Stonehenge World Heritage site, major roads and motorways, Gatwick Airport, Hadleigh Olympic Mountain Bike Course, London Paramount Entertainment Resort, Local Wildlife Sites and SSSIs.
Richard has also been involved in a broad range of research and strategic planning projects. These include working on a number Green Infrastructure Plans and Strategies for various towns and regions, helping  to test Natural England strategic planning methodologies for biodiversity networks, contributing  to a business plan for the UK Native Seed Hub at the Royal Botanic Gardens, Kew and writing Conservation Statements and Management Plans for a number of London parks as well as Brighton's own Royal Pavilion.
Richard is a Full Member of the Chartered Institute of Ecology and Environmental Management.