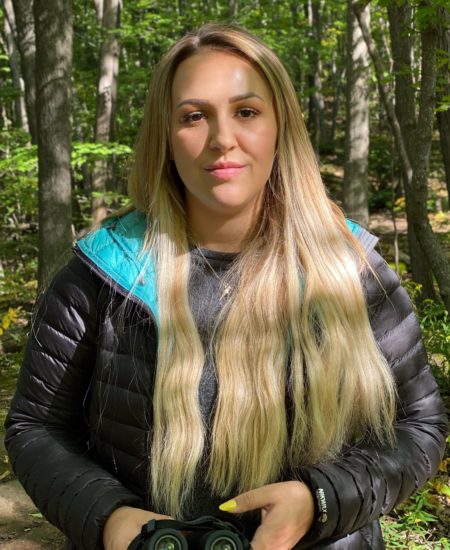 Alex Weeks
BSc MRes
Graduate Ecologist
01273 686766
Alex is one of the newest members of the UEEC team, having joined the company in May 2020 as a Graduate Ecologist. She has a first class undergraduate degree in BSc Ecology and a masters in MRes Ecology.
Wildlife and conservation is her passion and her biggest interest is avian ecology. During her masters, Alex worked at the Game and Wildlife Conservation Trust, studying the breeding success of lapwing on farmland. She's an active member of Shoreham District Society and the RSPB Brighton Local Group and has taken part in breeding bird surveys, the Waterways breeding bird surveys and the Wetland Bird Survey.
She is working towards her bird ringing license which involves the safe and efficient catching and handling of birds, accurately identifying species and age, as well as collecting biometric data.
Alex also regularly volunteers for the Bat Conservation Trust and the Sussex Bat Group, taking part in waterway surveys and emergence surveys and hibernation counts. She also volunteered on Gatwick Airport's biodiversity project, conducting bottle trap and torch surveys for great crested newts.
She has two very cheeky parrots named Mayan and Aztec and in her spare time she loves to go surfing as much as possible.